Resonate Junior is just over a week away and we are extremely excited to welcome back out guest artist for the week Allyson Reigh.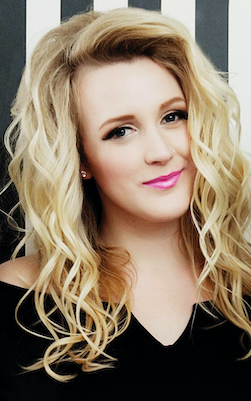 One hundred years ago Allyson Reigh may very well have been a frequent face at rural concert halls or evening sing-a-longs on a neighbour's back porch. Taking songwriting inspiration from Canadian greats Joni Mitchell, Connie Kaldor, and Kathleen Edwards, Allyson's most recent music lives somewhere between alternative-folk and breezy pop.
In the past few years, Allyson's skill as a songwriter has led her to workshops with Fred Penner and Dave Bidini, and to a 1st place win in the 2012 Great Montreal Song Search, a Montreal-based competition that featured more than 70 singer-songwriters.
In 2014 she was commissioned by the Edmonton-based Kokopelli Choir Association in Edmonton to write a song in support of the Don't Be Afraid campaign against homophobia and her original composition, also called "Don't Be Afraid", was presented for the first time at Podium, an international choral conference taking place in Halifax in May 2014. Recently, her music was also featured in the Montreal documentary film, "Conte du Mile End", which was released in select theatres across Canada in early 2014.
Allyson released her first solo album, "Letters", in October 2013 and has been gaining critical acclaim for her soulful voice and poignant lyrics ever since. Though she can often be found performing in intimate venues across the country, Allyson spends an equal amount of time touring and performing as a member of the much-loved 1940s style group, Rosie and The Riveters.