2021 Resonate Guest Artists
Teacher PD Day – April 21st
Artist Bio's and Session Descriptions
Dr. Gillian MacKay
Gillian MacKay is Professor of Music of the University of Toronto, where she conducts the Wind Ensemble and teaches conducting. Gillian has an active professional career as a conductor, adjudicator, clinician and trumpeter. She has conducted honour ensembles throughout Canada and the United States and is Associate Conductor of the Denis Wick Canadian Wind Orchestra. Dr. MacKay has adjudicated Canadian band festivals at local, provincial, and national levels in Canada. She has conducted honour bands and judged competitions in the US, Singapore, Thailand, and Korea.
Dr. MacKay enjoys presenting clinics and workshops at provincial and state conferences in Canada and the United States and is known for her work on the relationship between conducting and mime. Currently, she is investigating the application of the Michael Chekhov acting technique to movement and meaning in conducting. Recognized as a conducting pedagogue, Gillian leads the University of Toronto Wind Conducting Symposium each July and has been the guest instructor at other symposia in Canada and the United States.
Gillian holds degrees and diplomas from the University of Lethbridge, McGill University, the University of Calgary, and Northwestern University.
Session (Room 1)
9:00am – Essential Conducting for Essential People: So much wondering, adjusting, adapting, compromising…trying to figure out how to do our work. Maybe you conduct every day, maybe not…but as a music teacher you'll need to trot it out at some point – so maybe it's a bit rusty…let's indulge in a quick review of our technique – with an eye to refreshing ourselves – maybe a pandemic is the perfect time to address that one little niggly habit!! Or…. maybe not – but let's move a bit and have some fun exploring. Got a baton? Bring a baton! No baton, no worries! Got questions? Bring questions! See you there.
Chris Brooks & Chris Crockarell – Rowloff Percussion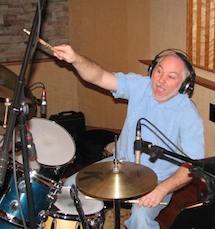 CHRIS BROOKS started playing drums professionally at age 16. He has run the gamut playing shows, clubs, Presidential inaugural balls with a big band and recording everything from kids records to film scores. He has recorded jingles for Dodge, Toyota, Taco Bell, McDonalds, Budweiser, Coors, Clorox and much of the theme music for CNN. In 1990, with the urging of his good friend Chris Crockarell, Row-Loff Productions was born. "We both had the desire to write and publish percussion literature that didn't exist when we were kids" states Brooks. "Now I spend most of my time writing percussion ensemble literature and serving as VP for Row-Loff." Chris Brooks is co-writer of "The Snare Drummer's Toolbox", a beginning snare drum method.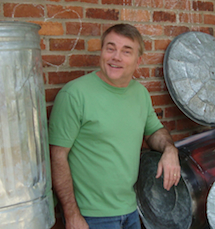 CHRIS CROCKARELL has been active in the percussion community for over 35 years in the marching, concert and drum-set idioms. After attending North Texas State University in the early 80's, Chris went on the road with the Ice Capades for 2 years and then toured with Louise Mandrell for 3 years. After which he settled down in Nashville and co-founded Row- Loff Productions in 1990.
Row-Loff has been a leader in providing State-of-the-Art marching & concert percussion literature for over 25 years and continues to surpass all entertaining and motivational goals set before it. He is co-writer of "The Snare Drummer's Toolbox", a beginning snare drum meth- od. Chris currently resides in Nashville, TN with his wife and two daughters.
Sessions (Room 2)
9:00am – Let's Face It… The World Needs More Drummers!! (With Chris Crockarell)
Hoping that you won't RUN from this session's title…actually, the world needs more percussionists, and we hope this session will get you off to a good start. Specifically focusing on teaching rhythms to your beginning percussionists using play-along tracks, call & response, as well as the ever-popular "bucket band" phenomenon! As we dance through this session, we'll give suggestions on building a beginning percussion section as well as suitable materials from the Row-Loff catalog that will enrich the development of your young drummers/percussionists. If you can, have a snare drum or bucket available during this session. (Oh yes, you'll need sticks, as well!)
10:00am – How to Wrangle Those Pesky Percussionists. Basics for A High School Percussion Ensemble (With Chris Brooks)
Brief Description: This session will cover the more experienced percussionists and how to keep them motivated. Some topics covered will be 4-mallet technique, instrument substitutions, as well as Row-Loff literature that can help springboard your students to success. Performances with play-along tracks will also be presented, including free downloads.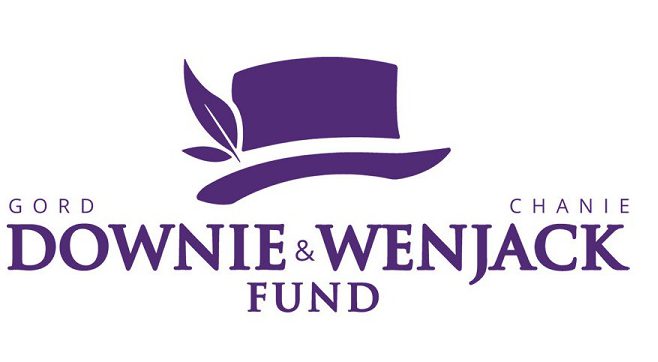 Special Presentation:
Gord Downie & Chanie Wenjack Foundation
The Gord Downie & Chanie Wenjack Fund is part of Gord Downie's legacy and embodies his commitment, and that of his family, to improving lives of First Peoples in Canada. In collaboration with the Wenjack Family, the goal of the Fund is to continue the conversation that began with Chanie Wenjack's residential school story, and to aid our collective reconciliation journey through a combination of awareness, education, and action.
DWF provides access to education on the true history of Indigenous peoples in Canada and the true history and legacy of Residential Schools. We encourage reconciliation by way of our programming and events.
Session (Room 1)
10:00am – Reconcili-action in the Music Room: Join DWF staff members to learn more about the "Secret Path Week", DWF Legacy schools initiatives and some strategies to incorporate Reconciliation activities into the music room. Accessible to classroom teachers of all areas and age groups.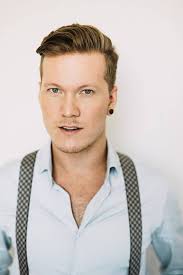 Brenden Friesen
Saskatchewan born bass-baritone Brenden Friesen has captured audiences with his powerful resonance, exceptional diction, enormous comedic presence, and incredible interpretation of text (Opera Canada). Brenden is a current member of l'Opéra de Montréal Atelier Lyrique and holds an MMus Opera degree from the University of Toronto, where he studied with Professor Lorna MacDonald.
Brenden recently made his debut with Opéra de Montréal in Verdi's Rigoletto as Count Ceprano. Recent performances include the role of Colline in Saskatoon Opera's production of Puccini's La bohème, as well as with Highlands Opera Studio in Haliburton Ontario. Brenden has undertaken such roles as Leporello and Il Commendatore in UofT Opera's production of Mozart's Don Giovanni, Masetto in Don Giovanni (Saskatoon Opera), Sarastro in Mozart's Die Zauberflöte, Imeneo in Händel's Imeneo (UofT Opera), The Police Chief in the 2018 UofT Student Composer Project opera Vengeance, and Jupiter in Offenbach's Orphée aux enfers (UofT Opera) under the baton of sensational Canadian baritone Russell Braun during his UofT conducting debut.
Upcoming performances include Masetto and Il Commendatore in a concert version of Don Giovanni in Ottawa January 2019, Brahms' Liebeslieder Waltzes in February 2019, and the role of Ernest Hemingway in Ricky Ian Gordon's 27 in March 2019, as well as Blansac in an excerpt performance of Rossini's La scala di seta in June 2019.
Session (Room 2)
11-11:50am – Embracing Opera in the Classroom: Prairie Spirit School Division Alumni Brenden Friesen shares his experiences and passion for Opera and explores ways to integrate opera into the classroom across multiple age groups.
Jeff Coffin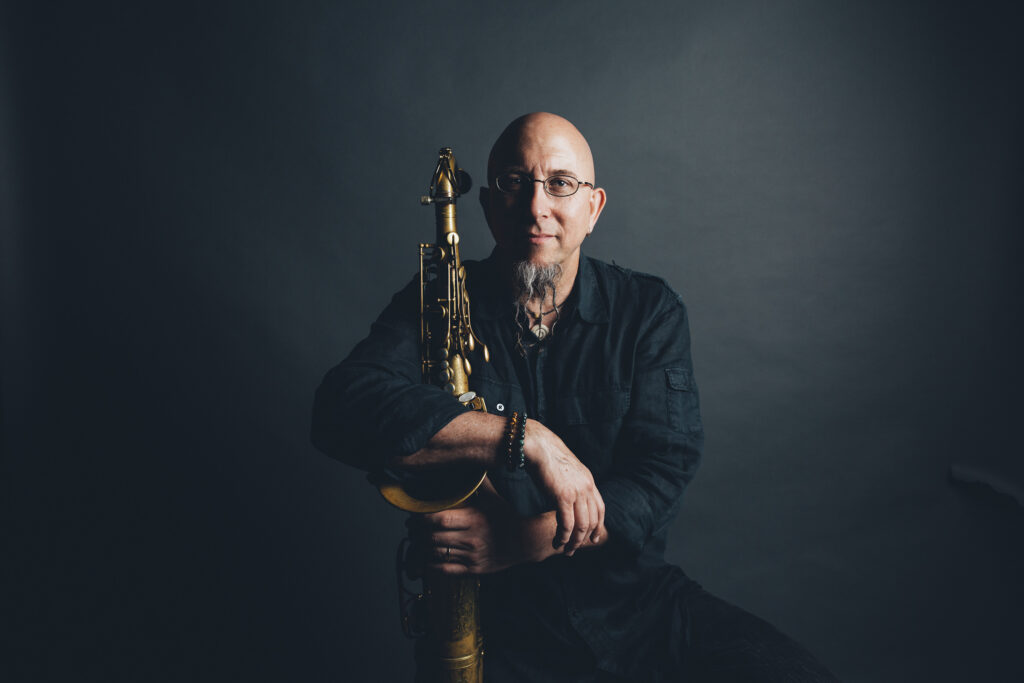 Jeff Coffin is a globally recognized saxophonist, composer, educator, and is a member of the legendary U.S. rock group, Dave Matthews Band. You may also know him from his 14 years, and 3 Grammy Awards, with the genre-defying Bela Fleck & the Flecktones. Jeff fronts numerous groups when not touring with DMB and has released 15+ solo CD's on Ear Up Records.
Coffin is known for his musical passion, his melodically driven compositions, his deep involvement with music education, and his continued dedication to the improvisational musical art form some call Jazz.
He is one of the top, in demand, saxophonists in the world as well as a first call studio musician in Nashville, Tennessee, where he has lived since 1991.
Jeff has released 17+ solo recordings, is a Yamaha Performing Artist & Clinician, a Boston Sax Shop Ambassador, teaches improvisation at the prestigious Vanderbilt University, authored four books, produces, engineers, mixes, and runs his own critically acclaimed record label, Ear Up Records.
In 2020, Jeff began a streaming concert series during the global shutdown to benefit his fellow Nashville musicians called IN THE STUDIO from iTAStudioStreams.com, where all the proceeds go to local out of work musicians and their families. Tune in every Friday at 7PM Central Time at www.facebook.com/jeffcoffinmusic – he'll see you there!
Session: (Room 1)
11-11:50am Workshop & Discussion: Join world renowned saxophonist, composer and educator Jeff Coffin for an interactive session drawing upon his experiences in the music industry as a performer, composer and educator.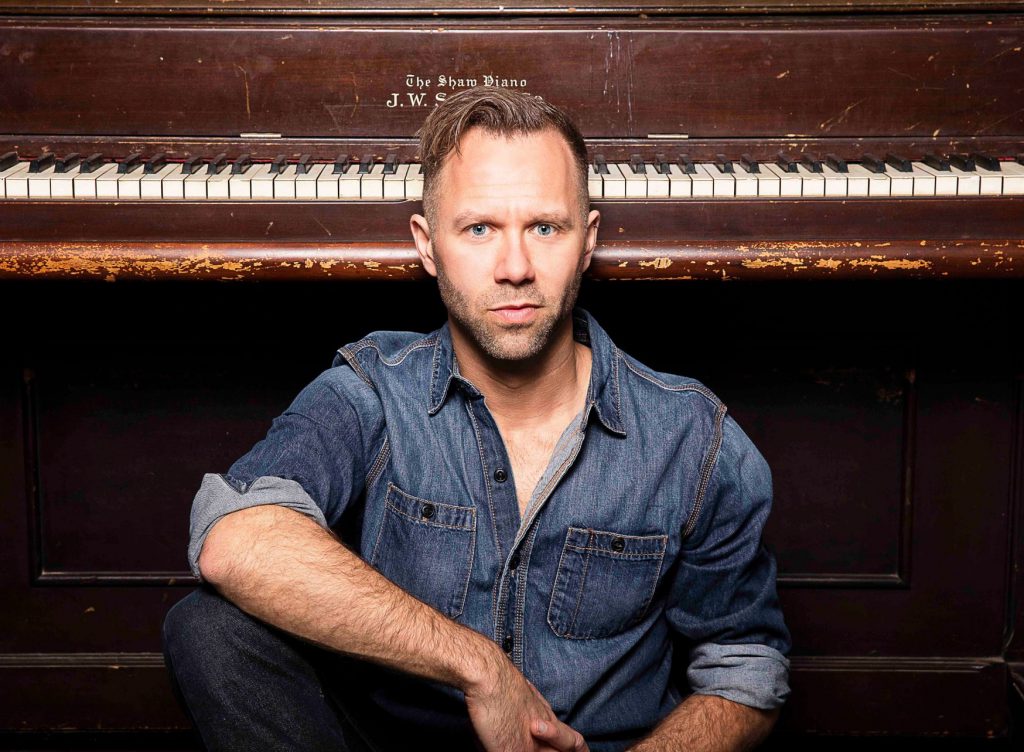 Lunchtime Performance 12:00pm
Jeffery Straker
Jeffery Straker grew up taking piano lessons in small-town Saskatchewan and has gone on to perform over 100 shows per year across Canada, Europe and Latin America. The rootsy-storytelling of his songs has the power to transport a listener – out onto a lake in Canada's North or to the main street of a prairie town. A clever lyricist with an energetic piano style, his song writing has drawn critical comparisons to the likes of Harry Chapin, Kris Kristofferson & Billy Joel, while maintaining a style distinctly his own. He's recorded his ROOTS/FOLK music for CBC radio's 'Canada Live', has seen his songs used in film, TV and theatrical productions and in 2019 won a Western Canadian Music Award. Recently he was awarded "Roots/Folk Artists of the Year" at the 2020 Saskatchewan Music Awards.
A musical vagabond, he's toured internationally as far as The Netherlands, Mexico and Nunavut with tour stops ranging from intimate house concerts to theatre shows as well as festivals. Never one to let 'genre' constrain him he's also taken the stage in sold-out concerts performing his songs with symphony orchestras. In 2014, an international career boost came from winning the prestigious Vina del Mar (Chile) International Song Festival, representing Canada. Performing to a live crowd of 20,000 people and to a TV audience of 100,000,000 viewers across the Spanish-speaking world, he gained a fan following in Latin America.
Jeffery's last full-length recording, "Dirt Road Confessional" (2017) revealed a sonic evolution in a roots direction, accompanying his personal storytelling style. The 12-song album debuted at #5 on the iTunes Canada singer-songwriter charts and played on CBC Radio and college/community radio across the country. Listeners and critics took note. The Chicago Free Press has written, "Rufus Wainwright, as well as k.d. lang are among the Canadians making essential and beautiful music. Add the name Jeffery Straker to that list". The Calgary Herald added praise saying, "traces of some of the best piano-based singer-songwriters of the past 40 years, couched in his inimitable and effervescent style". Straker grew up listening to country music on his parents Saskatchewan grain farm at the same time he was studying classical music and performing full sonatas and concertos by composers such as Beethoven and Grieg. Eventually, the work of fellow Saskatchewan native Joni Mitchell prompted him to begin writing his own material, and Straker's focus shifted to poetry and hooks. This recording sounds, wonderfully, like his influences.
His most recent musical offerings are a series of singles from his forthcoming May 2021 full-length release. "Light a Fire" (March 2020) was co-written with Royal Wood (who also produced) – the song is an uplifting & upbeat anthem for making positive change. The production hints at the folk-roots flavor the album will present. 'Morning Light' (Sept 2020) speaks to the life-long need to dream, belong, and matter and is a song of reflection written in the wake of the sudden & unexpected passing of Jeffery's mom. Production was by Russell Broom (Calgary AB). 'Ready to be Brave' (Feb 2021) was sparked from time spent as artist-in-residence at a summer camp for LGBTQ2+ youth. The song speaks to finding strength and courage for difficult conversations. The reflection & longing of the single 'Play that Song Again' meets listeners ears April 8, with the full album ('Just Before Sunrise') following on May 7 2021.
The album that helped Straker hit the radar of many in Canada was his 2012 critically acclaimed recording, "Vagabond", produced by Canadian multi-instrumentalist, singer-songwriter Danny Michel. It was a thrill to record it on Glenn Gould's grand piano at the CBC studios in Toronto. The Toronto Star gave it 4 (out of 4) stars calling it "one of the most faultlessly conceived and meticulously executed albums in any genre to come out of Canada in a long time". 'Vagabond' debuted in the top 20 on the iTunes singer-songwriter charts and hit the top 10 on several college radio stations across Canada. Xtra! (Toronto) said of the album: "like the unexpected yet surprisingly down-to-earth lovechild of Neil Young and Elton John".
Jeffery is a classically trained pianist raised by a church-organist mother and auctioneer father. He swears he was born under the piano on the family grain farm in rural Saskatchewan. All this might explain his incredible ability to share songs with audiences. He was a student of the Royal Conservatory of Music and received his licentiate diploma in piano performance from Trinity College, London when he was only 19. Straker has showcased at major events including Canadian Music Week, NXNE, the Western Canadian Music Awards, & JunoFest.
Session (Room 1) – Lunchtime Performance and Chat
Allan Gilliland
One of Canada's busiest composers, Allan Gilliland has written music for orchestra, choir, big band, film, television and theatre. His music has been recorded on over 30 CD's including three, Collaborations, O Music and Dreaming: The Prague Sessions, dedicated entirely to his music. For five years he was Composer-in-Residence with the Edmonton Symphony Orchestra and is currently Dean of Fine Arts and Communications at MacEwan University in Edmonton where he was head of composition from 2004–2016 and chair of music from 2012–2016.
Session (Room 1)
1-1:50pm – Five Great Ideas to Get you Students Composing: It's never too soon to get you music students to try composition. This interactive session will give you five ideas to help students of all ages generate melodies, rhythms and harmony. Bring some manuscript paper!
Rob Bryanton
ROB BRYANTON is president of Regina's Talking Dog Studios, which in 1999 became the only studio between Toronto and Vancouver fully authorized by Dolby Laboratories for theatrical 5.1 mixing. Rob made his first record at twelve, was host of a 1974 CBC-TV music series at the age of twenty and is proud to have worked as a sound designer and composer for hundreds of Saskatchewan film and television productions over the last four decades. Rob has been nominated ten times for Canada's prestigious Gemini Awards, five times in the category "Best Original Music Score for a Dramatic Series", and five times for "Best Sound for a Dramatic Program". Rob supervised the sound and co-composed the music for all six seasons of the hugely successful Canadian television series "Corner Gas".

Rob is currently mixing the TV series "Paramedics Emergency Response" and them feature film "Dangerous" starring Mel Gibson.
Session (Room 2)
1:00pm – Clean up your sound: Whether it be a reality TV show, or a feature film, audio editors have to deal with distortion, dropouts, noisy backgrounds, roomy recordings and so on. Rob walks through some of the modern tools available to clean up your sound.
Ruth Eliason
Ruth Eliason is an accredited music therapist practicing with the Saskatchewan Health Authority in Saskatoon. Ruth believes in the power of music to affect our lives and our health. In her work at the Jim Pattison Children's Hospital, she uses a combination of live music, guided imagery, musical play, improvisation and song-writing to make young patients' hospital stay a little easier. In her work at the Palliative Care Unit at St. Paul's hospital, she uses music to accompany patient and family member's time in hospital, facilitating relaxation, reminiscence, and legacy-work. Ruth lives in Saskatoon with her husband, their 4 young daughters and lovable standard poodle, Carl. She enjoys gardening, skiing, and creative endeavors like sewing and making music with friends.
Session (Room 2)
More than Music – 11-11:50pm: Join music therapist Ruth Eliason, as she guides participants through various experiential activities designed to encourage educators to explore additional benefits of the use of music, both personally and in the educational setting.
Sarah Slean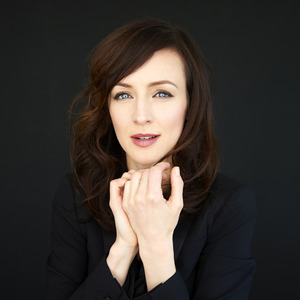 Signed to Atlantic/Warner Records at the tender age of 19, four-time Juno nominee and modern-day Renaissance woman Sarah Slean has since released 11 albums in over 10 countries worldwide – but perhaps the most astonishing aspect of her artistry is its breadth. Over her 25-year career, Slean has published two volumes of poetry, starred in short films and a movie musical (spawning two Gemini Award nominations), penned two string quartets and other chamber works, held numerous exhibitions of her paintings, and shared the stage with 10 of the country's professional orchestras.  Classically trained from the age of 5, she routinely collaborates with cutting-edge contemporary classical ensembles like The Art of Time, and has been invited to sing world premieres by Canada's leading living composers.  She composes orchestral arrangements for her own music as well as for her pop colleagues (Dan Mangan, Hawksley Workman) and her recent collaborative recording with the Symphony Nova Scotia was just nominated for both an East Coast Music Award and a Juno Award in the Classical Album category (2021).   Sarah is also a recent alumna of the prestigious Canadian Film Centre's screen composing  residency (2017-8) and just earned her first Canadian Screen Award nomination (2021).  
Citing such diverse influences as Leonard Bernstein, philosophy, Joni Mitchell, Buddhism and Bach, her music borrows aspects of cabaret, pop, and orchestral: all knit together by the startling poetry of her lyrics, unique arranging and piano-playing, and that voice, described by the CBC as "a 19th century Kate Bush". In addition to headlining theatres across Canada, Sarah has also toured Europe, the US and Scandinavia and has opened internationally for such artists as Bryan Ferry, Rufus Wainwright, Alanis Morissette, Andrew Bird, Feist, Ron Sexsmith, and Chris Isaak. Her 11th solo recording "Metaphysics", released in 2017, is described as a "breathtaking amalgamation of Slean's dramatic orchestral arranging and her signature take on songwriting". In 2021-2022, Sarah will be composing the music for the stage musical adaptation of the award-winning film "Maudie".
.
Session: (Room 1)
2-2:50pm – Song writing and Q & A
Giving perspectives and sharing experiences from her extraordinarily diverse career Sarah will discuss song writing techniques and how she has weaved poetry, art and more into and around her music career.
Resonate Student Music Conference Artists- April 22nd/23rd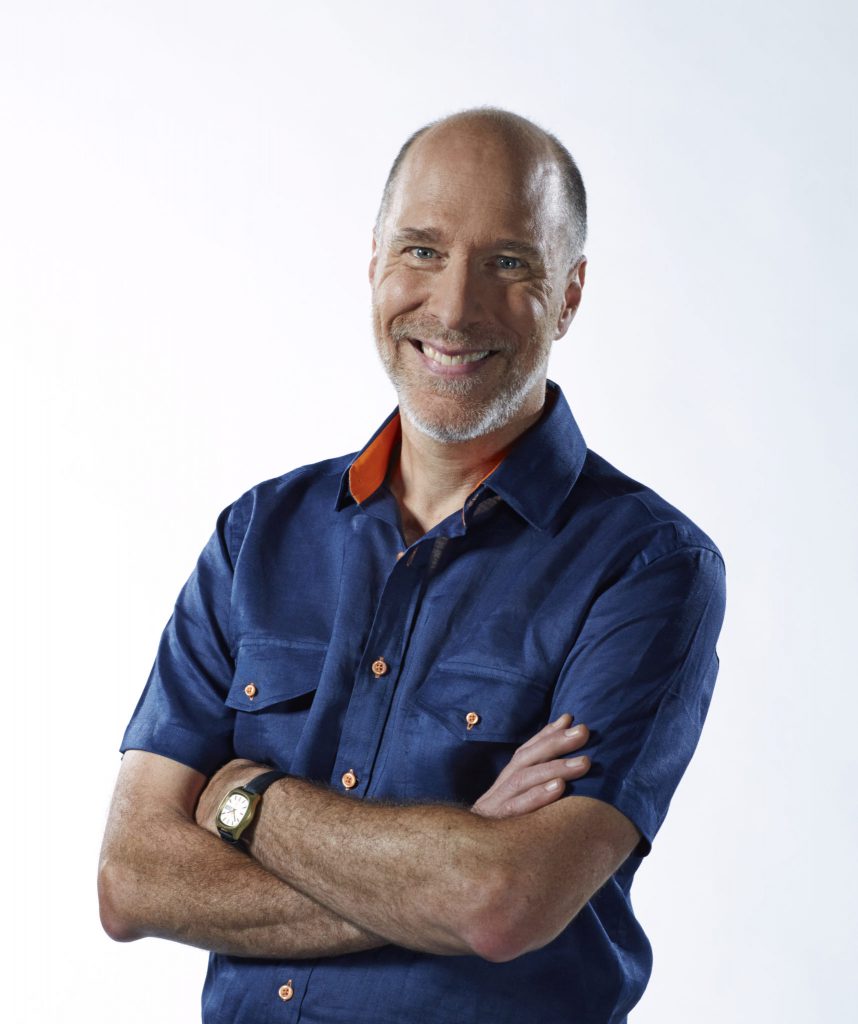 Tom Allen
Tom Allen is a passionate music lover, storyteller, accomplished trombonist, writer and broadcaster and brings a wealth of knowledge to CBC Music. He is thrilled to be entering his 4th decade at CBC with a new show, About Time. 
Tom hosted Music and Company on CBC Music for 10 years and followed that with a second decade on Shift. Yet earlier in his long career at CBC, his weekly stories aired to a keen Ontario audience on CBC Radio One's Fresh Air and nationally on This Morning. He has also created, with longtime collaborator Jeff Reilly, a series of dazzling single-shot videos on music and music history.
He is the creator, with his life partner, the harpist Lori Gemmell, of a series of stage shows mixing storytelling, history, classical music and original popular song. These shows include Bohemians in Brooklyn ("slickly written" and "beautifully punctuated" – Now Magazine), The Judgment of Paris, From Weimar to Vaudeville, The Last Curlew, Exosphere and The Missing Pages. These shows have received dozens of performances across the country both as live concerts and recently, in streamed video. Tom has also authored three books, most recently The Gift of the Game, a reflection on hockey and the role the game plays in the life of a divorced parent.
Allen studied at McGill University, graduated from Boston University and received a Master's degree from Yale University. While looking for full-time work as a trombonist, he temped on Wall Street and cooked in a Mexican restaurant. In 1987, he began touring with the Great Lakes Brass until he joined CBC Radio in Halifax.
Tom lives with his wife in Toronto with their son, hoping for visits from the other kids who aren't kids anymore. He is an avid cyclist and plays recreational hockey and basketball.
Session: April 22nd (Room 1)
9:00am-9:50am – Being Lost: In August of 1965 one of the worlds most famous contemporary composers and artist John Cage spent 15 hours lost overnight in the remote Saskatchewan woods. In the process, he taught us about the importance of mushrooms, of letting go of ego, and of embracing the present no matter how erratic it may be. Join CBC's Tom Allen as he takes you on a journey back in time to 60's Saskatchewan!
Bria Skonberg
Described as "one of the most versatile and imposing musicians of her generation" (Wall Street Journal) she recently sang the music of Aretha Franklin alongside Michelle Williams of Destiny's Child, played with U2 at the Apollo, sat in with the Dave Matthews band, was a featured guest with Jon Batiste and performed the Star Spangled Banner at Madison Square Garden for a NY Rangers game. A bandleader since her teens, Bria has performed festivals and stages the world over, including New Orleans Jazz & Heritage Festival, Monterey Jazz Festival, Newport Jazz Festival, Montreal Jazz Festival, and over a hundred more. In 2016 Bria released her debut LP on Sony Masterworks which won a Canadian JUNO award and made the Top 5 on Billboard jazz charts; her music has over 10 million streams on Spotify. A 6x Downbeat Rising Star, further accolades include the Jazz at Lincoln Center Swing Award, Best Vocal and Best Trumpet from Hot House Jazz Magazine and Outstanding Jazz Artist at the Bistro Awards. The "shining hope of hot jazz" (NY Times) has been at the forefront of a revival of classic American music as both a performer and educator, programming concerts and workshops for students of all ages. She has been on faculty at the Teagarden Jazz Camp (2008- present) and Centrum Jazz Camp, performs outreach on behalf of Jazz at Lincoln Center, is currently developing educational activities for the Louis Armstrong House Museum and co-directs the New York Hot Jazz Camp she co-founded in 2015. In 2018 Lincoln Center sought out her leadership for a tribute to the first integrated all female big band, the International Sweethearts of Rhythm, which launched her acclaimed group Sisterhood of Swing. In 2019 she was a featured member of Monterey Jazz Festival on Tour for 26 dates alongside Cecile McLorin Salvant, Christian Sands, Melissa Aldana and Jamison Ross. Bria is a member of the Town Hall Ensemble, an all star cast directed by Steven Bernstein that celebrates the cultural and musical history of New York city. She tours constantly bringing her own signature sound of fiery trumpet playing and smoky vocals together with storytelling and adventurous concoctions of classic and new.
Originally from the small town of Chilliwack, British Columbia, Bria studied jazz and performance at Capilano University in Vancouver while balancing a full road schedule with two bands. After graduating she traveled extensively, performing in China, Japan and throughout Europe as a featured artist. When she wasn't traveling, Bria was honing her chops with Dal Richards, Vancouver's King of Swing. Playing BC Place Stadium at the 2010 Winter Olympic Games in Vancouver capped off this exciting period, with Bria featured at the Paralympics opening ceremony for over 50 000 people. Seeking new challenges, Bria moved to New York city in September of 2010. Upon arrival she went to jam with friends in Washington Square Park and an hour into playing world renowned trumpeter Wynton Marsalis stopped to listen. He gave her a thumbs up.
Session: April 22nd
11-11:50am Masterclass and Q & A: Join Big Band leader, singer, songwriter and Trumpet virtuoso Bria Skonberg for hints tips and more.