Resonate Student Music Conference 2021
REGISTRATION IS LIVE –> CLICK HERE TO REGISTER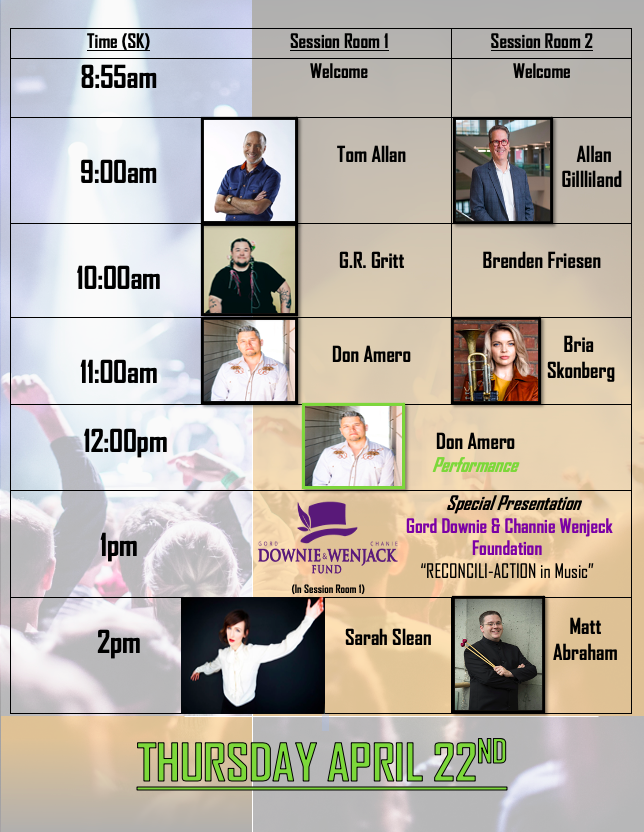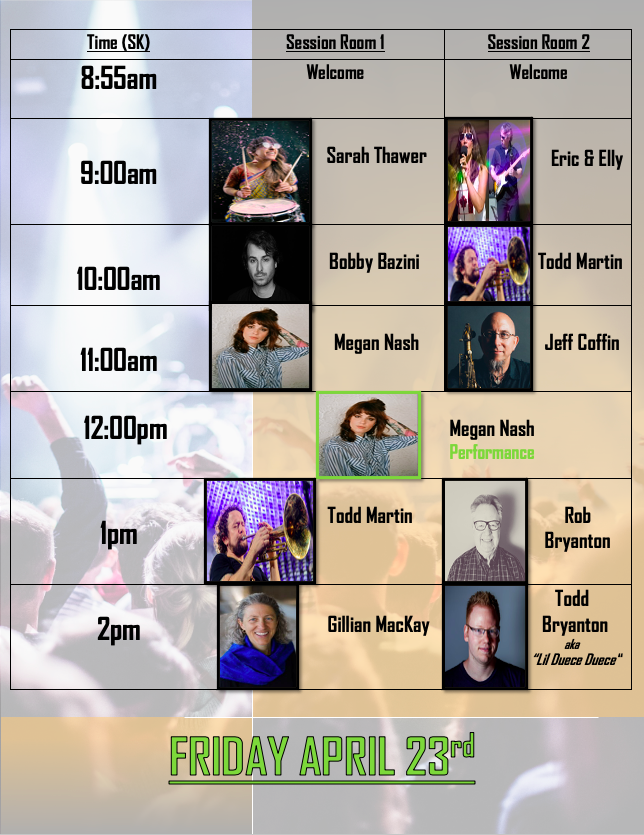 Resonate Junior – February 4th 2021 – ONLINE
REGISTER HERE – https://kwiksurveys.com/s/kadVWxYm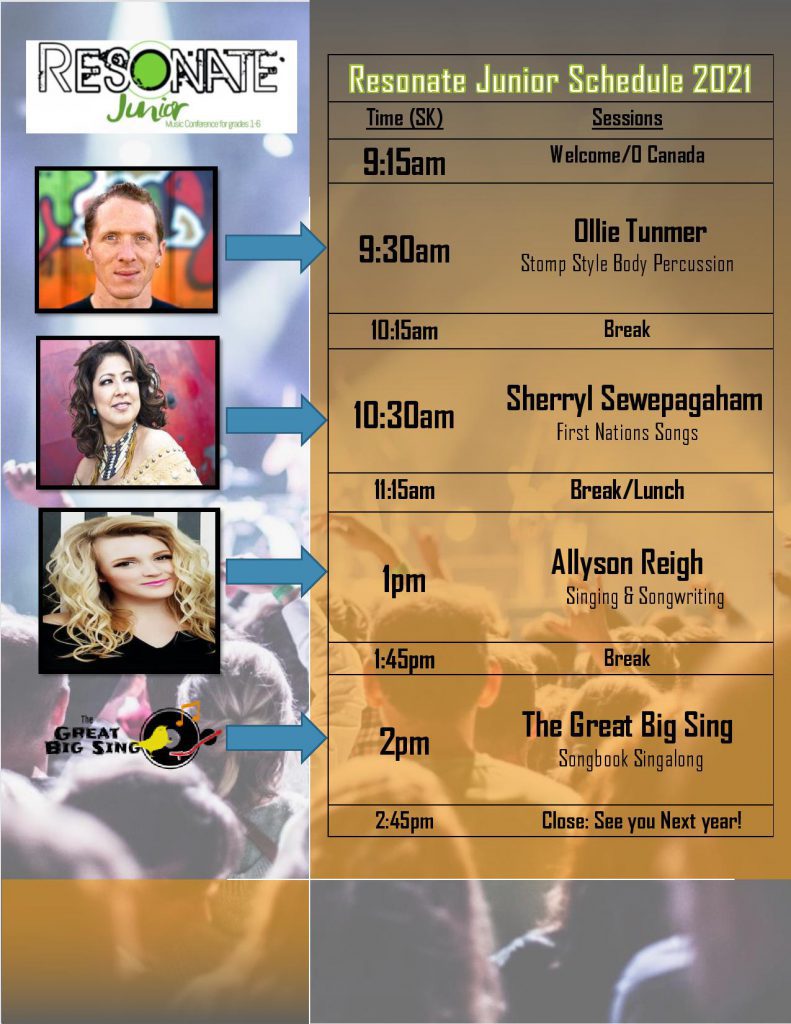 Resonate Junior – February 4th, 2021, online via Microsoft Teams
Resonate Junior is for PSSD students in Grades K-6. Join us for a day of hands-on, interactive music making sessions with award winning musician, Allyson Reigh, former STOMP cast member and world-renowned body percussionist Ollie Tunmer, and more. Registration is free.
There are three ways to register your class.
Students are on campus (Level 2 School Plan) and will join via one projected screen in their classroom by their teacher.
Students are not on campus (Level 4 School Plan, eSpirit Learning, Home School) and will be joining individually from their own PSSD email accounts.
Students are in a Level 3 School Plan, some will join via one projected screen on campus, while others join remotely using their PSSD email accounts.
Last day to register is January 28th, 2021.
Resonate Student Conference – April 22nd/23rd 2021 – ONLINE
Resonate Student Music Conference – April 22nd & 23rd, online via Zoom (Poster attached)
For students in Grades 7-12. Mark your calendars, stay tuned for more details coming soon!
---
ARCHIVED – 2020 Session info and materials
Rowloff Percussion session documents: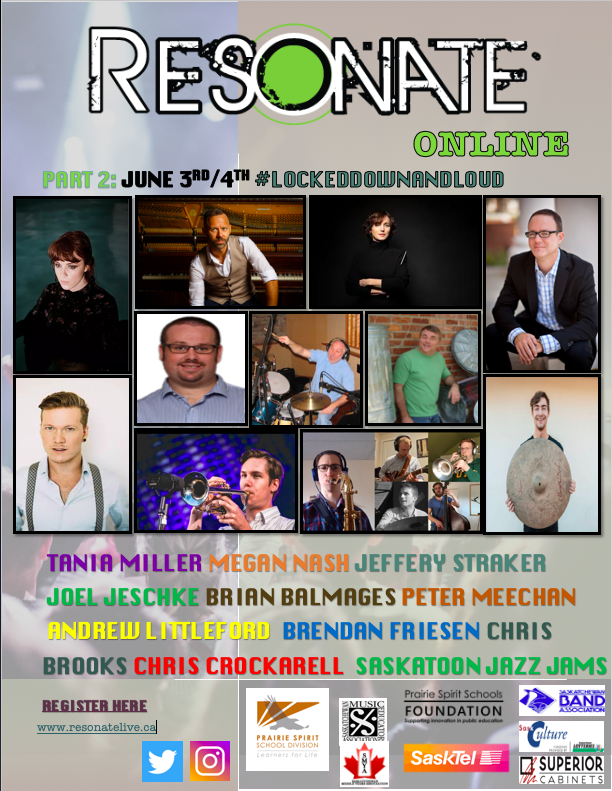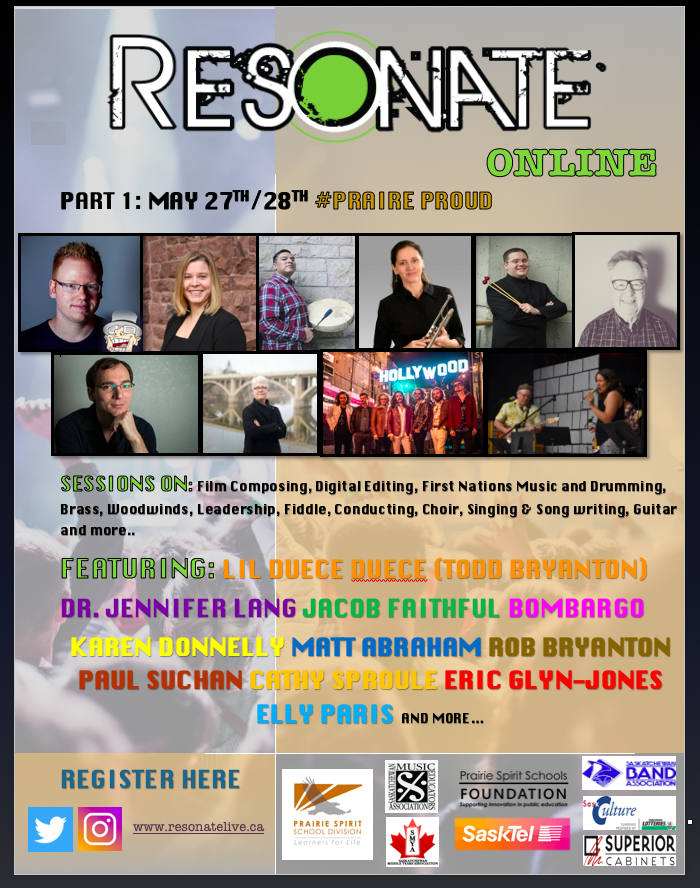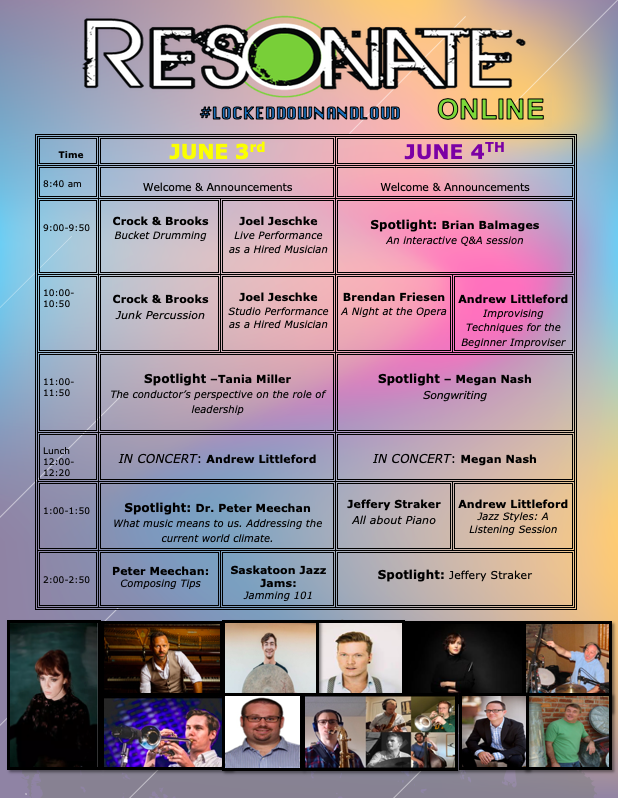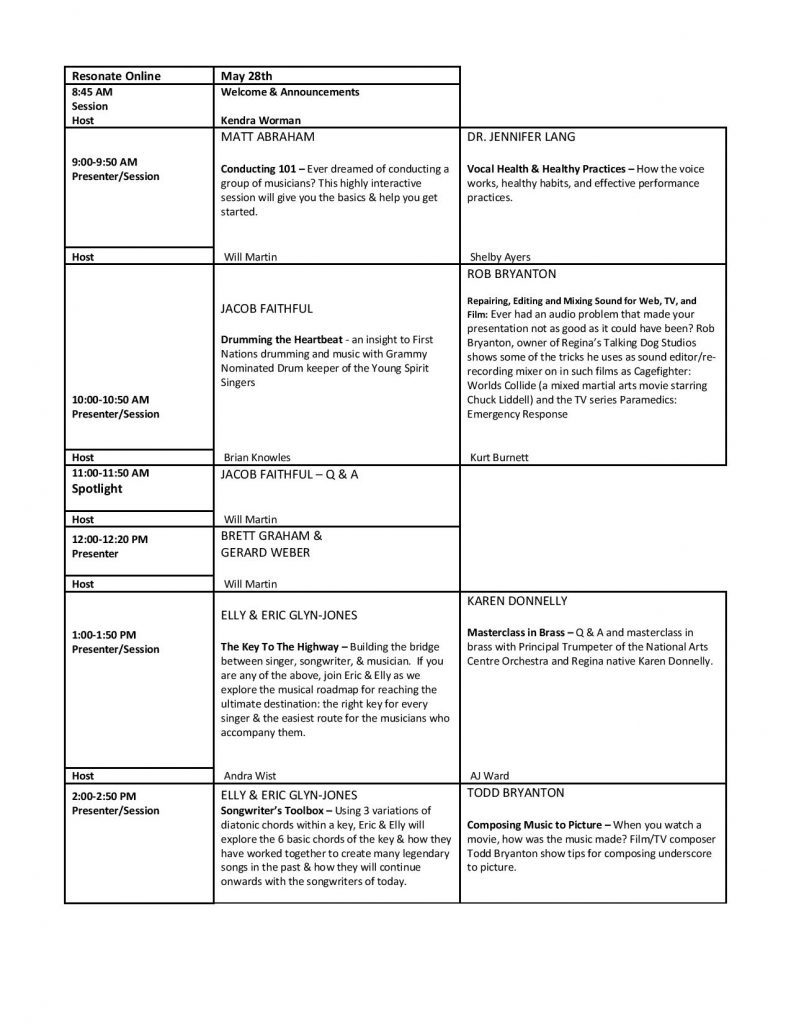 JUNE 3rd and 4th Schedule