April 21st Teacher PD Sessions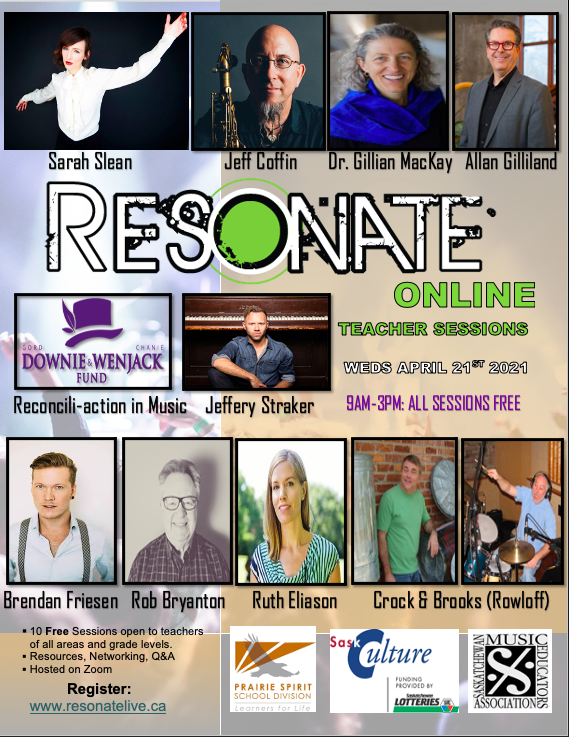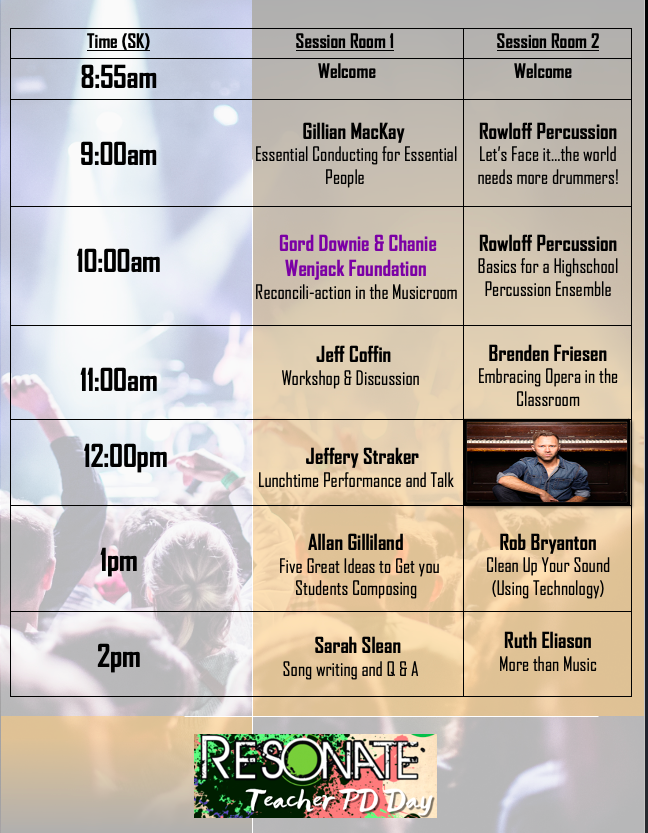 February 3rd Sessions
A full program with hyperlinks will be emailed out to all registrants the Week of the Event.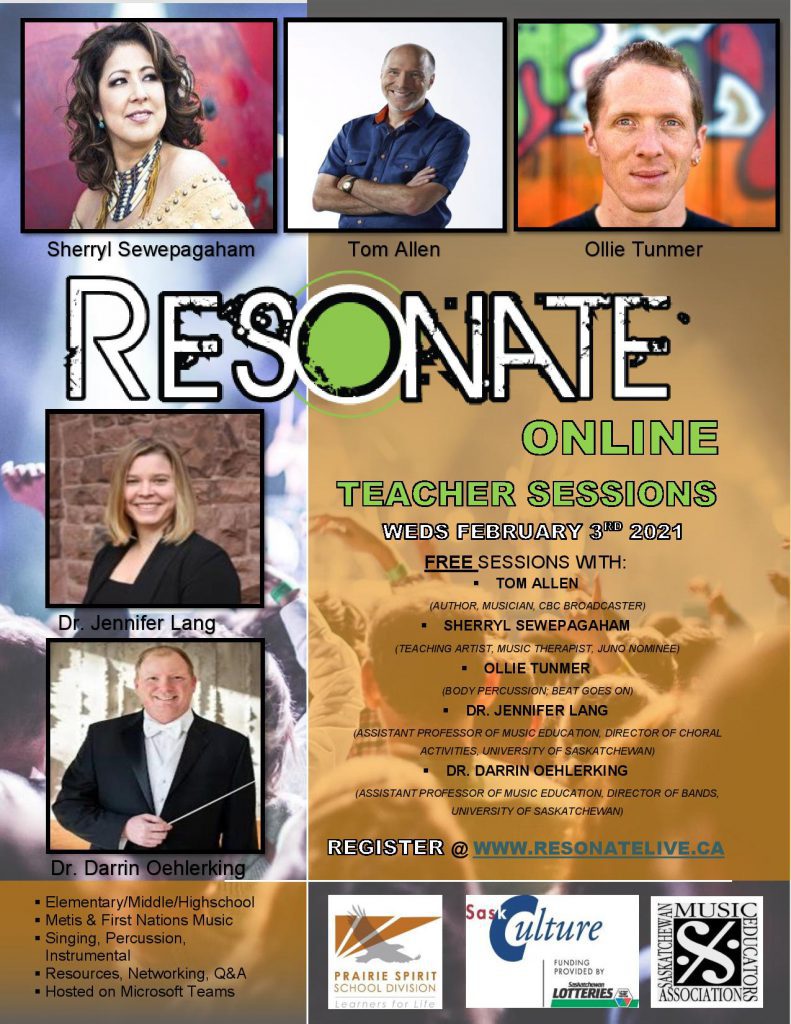 FEBRUARY 3rd Schedule.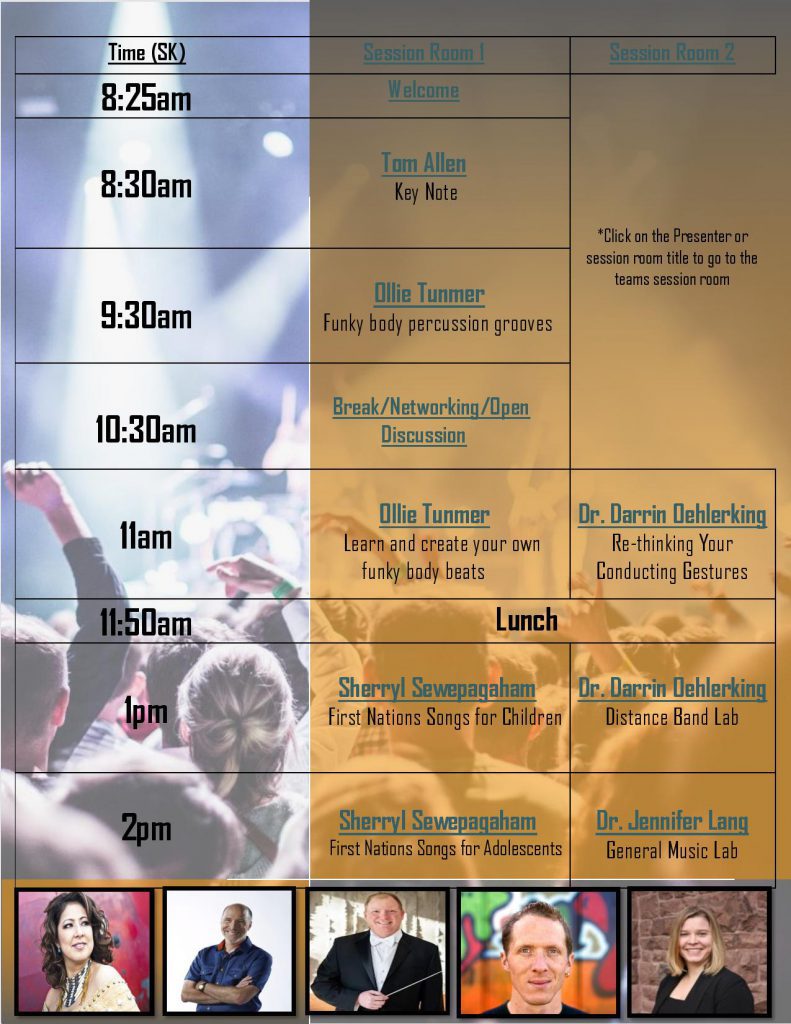 Teacher PD 2021 – February 3rd and April 21st
REGISTER HERE – Resonate PD link – https://kwiksurveys.com/s/OSWeEcY4
Resonate For Teachers – February 3rd & April 21st, online via Microsoft Teams
Professional development for educators within PSSD and beyond. Join world renowned musicians & educators for a day that provides resources for all teachers, inclusive instruction, creative development, use of music technology, and performance. Teachers from all grade levels are encouraged to join, teachers do NOT have to be music specialists to participate.
Confirmed guest artist, former STOMP cast member and world-renowned body percussionist Ollie Tunmer joins us on February 3rd, and many more special guests to be announced.
Registration flexibility – You can register for one or both days, or join sessions as your schedule allows.
Time: 8:45 AM-3:00 PM Central Standard Time
Online Platform – Microsoft Teams
No Cost!
Last day to register for February 3rd is January 28th, 2021
Last day to register for April 21st is April 15th, 2021
D-codes:
A limited number of D-codes are available to support PSSD staff who will require sub coverage to attend one of the PD days. To request one of these, please contact kendra.worman@spiritsd.ca.
All other registrants needing sub coverage will need to either arrange for in school coverage or access school-based professional development funds.
MORE INFORMATION WILL BE POSTED SOON WITH A FULL SCHEDULE AND SESSION/PRESENTERS LIST
—————————————————————————————————————————————————————————————————–
ARCHIVE – 2020 PD Sessions