Events
Upcoming events, meetups & concerns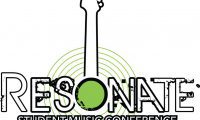 The Bassment
November 28, 2018 @ 7:00 pm
Blog
News & updates
Join us to celebrate Music Monday on May 7th, 7 pm at Dalmeny High School
Don't miss the annual spring concert by the Mountain Ridge Band.  They take the stage at Martensville High School on May 3rd, 7 pm.  Admission by donation.  Poster below:
Thank you to all the students and staff who made Resonate 2018 another successful event.  Our team had a blast working with students and as we reflect on the 4th year of Resonate, we can see returning students having improved greatly since we first heard them.  This is exciting!  We are already talking about 2019 […]
Go to Resonate For Students to see the full programs for April 11th, 12th, and 13th Go to Resonate For Teachers to see the full program for April 13th professional development. See you at Resonate 2018!